A Good Pair of Early Victorian Turquoise Glass Cornucopia Vases , English, 19th C, with rams head terminals, white marble bases and wavy rims.
Measurements:
Not Applicable
View full details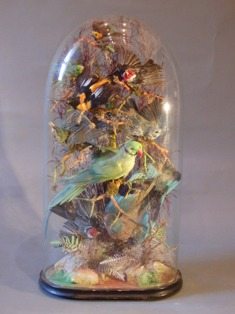 A Very Good Victorian Display of Exotic Birds in Original Glass Dome, English, 19th Century, including a Roller and Parakeet amongst others in a naturalised setting.
Measurements:
To be Advised
View full details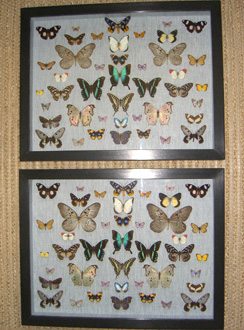 A Pair of Butterfly Cases, Lined with Pale Blue Linen Containing Butterflies from Old Collections, the cases are new.
Measurements:
To be Advised
View full details
« Previous 1 … 11 12 13