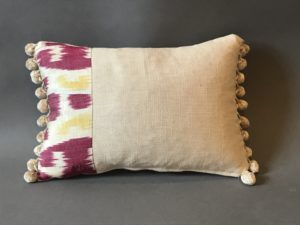 A Small Part Ikat Cushion, with later backing and pom pom trim. The Ikat late 19th C, Central Asia.
Measurements:
38cm x 25.5cm
View full details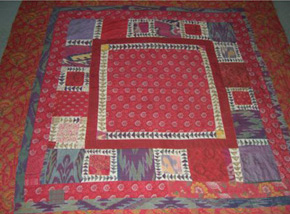 An Extraordinary Patchwork Quilt Made from the Remnants of 19th C Russian Printed Cottons and Ikat, Central Asia, 20th Century. Backed with a natural rough printed line.
View full details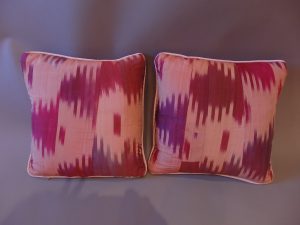 A Pair of Small Silk Ikat Cushions, Central Asia, Late 19th C, with pale pink piping and backing.
Measurements:
37cm x 35cm Each
View full details