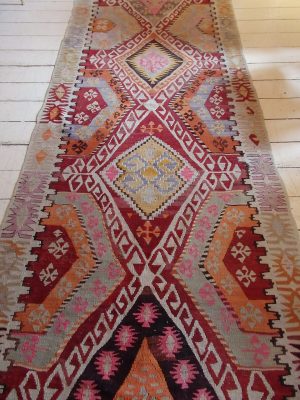 A Lovely Anatolian Kelim Long Rug, Early 20th C, with particularly nice colours and design.
Measurements:
330cm x 126cm
View full details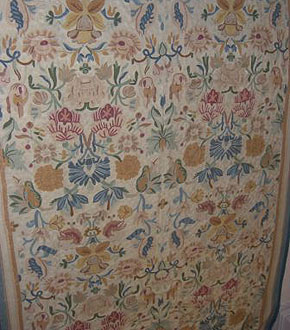 A Lovely Kashmiri Chain Stitch Carpet, India, Early 20th Century. With double blue borders
Measurements:
302cm x 206cm
View full details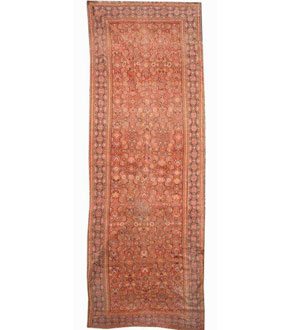 A Large and Very Attractive Karabagh Rust Ground Hall Carpet, Late 19th Century.
Measurements:
5m 30cm x 1m 95cm
View full details
« Previous 1 … 3 4 5